date_range

17

feb

2023

toc Furniture
remove_red_eye

313 views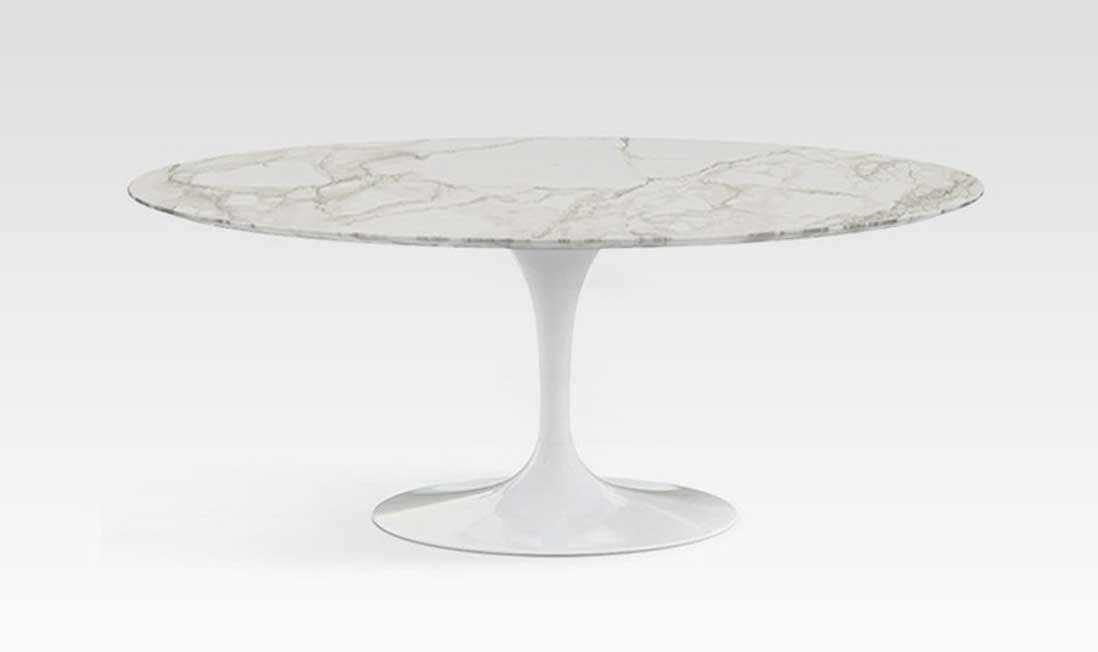 The table is an important piece of furniture for our home, as it is one of the objects that presents our daily life. Some of the tables have become items of design, truly beautiful and original.
The tables created by designers such as Le Corbusier, Carlo Scarpa, Norman Foster, Alvar Aalto are furnishing accessories that do definitely show the passage of time by continuously and perfectly adapting to the setting. They are always in fashion!
FAD DESIGN, with the collaboration of architects and designers, has created a series of tables and coffee tables for every taste and need, easily customized according to your preferences.
We materialize your ideas for the house of your dreams.
Today we present the TULIP table, design table designed in the mid-1940s by Eero, Saarinen (1910 - 1961), a Finnish American architect and designer for Knoll. In the fifties Tulip was put into production and shortly afterwards it made an appearance on the set of the TV series Star Trek, which aired in the sixties: from home people see a white table with a leg that has only one central leg and resembles the stem of a tulip. Tulip table really seems to be from the future.